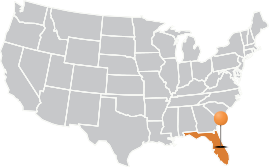 BELIEVE BIG. BUILD BOLD. GREATER OSCEOLA.
As the fastest growing county in the Orlando metro area, and the 10th fastest growing in the nation, Greater Osceola is a major player in the region's future.
Osceola County's initiative, NeoCity is strategically located in close proximity to Orlando, inside America's only Spaceport/Seaport/Airport/Rail grouping, NeoCity is poised to serve as catalyst for high-tech innovation and creation, including jobs and capital investment.
Greater Osceola is building a business climate for a bolder future. Greater Osceola is here to work with you on your location, expansion and continued growth in Osceola County. From site selection to the incentives process, workforce development and permitting, Greater Osceola will help guide your business to success.
Our Services
Searching for the perfect site can be an arduous process. Greater Osceola economic development staff is here to help in your search for the perfect location. No matter where you are in the process of starting, locating or expanding your business, Greater Osceola offers a multitude of services to assist your business growth.
News
Wednesday, December 15, 2021
Read More
By Orlando Economic Partnership Osceola County, in partnership with the Orlando Economic Partnership (the Partnership), the University of Central Florida, and BRIDG, was awarded half a million dollars from the U.S. Department of Commerce on Monday to develop a proposal to expand NeoCity's semiconductor research, development, and manufacturing capabilities.
Read More
Greater Osceola Region Highlights
Greater Osceola is located in Central Florida, minutes from the "Happiest Place on Earth" (Walt Disney World) and between the Gulf Shores and the Atlantic Ocean.
Greater Osceola is home to spring training for the Atlanta Braves and home of MiLB's Florida Fire Frogs
Greater Osceola is home to Tupperware Brands World Headquarters
Partnerships between Osceola County, University of Central Florida, The Corridor and Enterprise Florida has created the Center for Neovation and positioned Osceola County to excel in the sensor industry and photonics.
Osceola County and the Orlando Metro is an area with sports, and arts and entertainment facilities to meet every need or want.